Kaldbakur, 640 Husavik, Iceland
tel +354-464-1504 +354-892-1744
fax +354-464-1503 cottages@cottages.is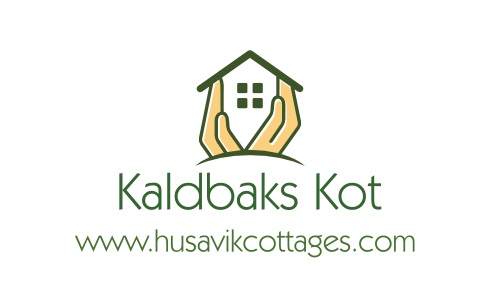 What is it?

.....Eighteen newly built cottages of timber logs, 20-30 square meters in size, with all facilities (WC, shower, kitchen, TV, radio, internet, refrigerator, kitchen utensils, toaster, stove, etc.). Big terrace. Beautiful view. Very private and convenient.

Our ambition is to provide our guests with environmentally friendly cottages. We do our best to keep the indoor air in our cottages free of fragrance, mold, chemicals, smoking and solvents so they can suit people who suffer from allergies, respiratory problems or chemical sensitivity...
.
More here
Why there?.

....The view is outstanding, the air is fresh, the water is clear, the peace is overwhelming, the possibilities are endless.
Where to go?.

....Many of the most spectacular and interesting places in Iceland are within 100 km radius from Husavik, on the scenic 260 km long "Diamond Ring Road" (The Husavik-Dettifoss-Myvatn-Husavik round trip journey). Husavik starts this spectacular round trip journey, which passes by the stunning "Dettifoss" waterfall and the gorgeous lake "Myvatn", before returning to Husavik. Along the way, travelers encounter the Dark Castles, "Nama-fjall" Geysers, the Crater of Hell, the Blue Lagoon of the North, the volcanic "Krafla", the Waterfall of Gods, "Asbyrgi" canyon, the "Jokulsargljufur" Canyon National Park, the fossils and birds of "Tjornes", six interesting museums and the ghost valleys of the north. The Diamond Ring Road is stepped in history and every hill offers a surprising new view.
What to do?

.....Due to our excellent location, we can recommend at least four days to fully enjoy Husavik and the Diamond Ring Road. Spend one day in the Myvatn area. Together, the National Park of "Jokulsargljufur" canyon and the "Dettifoss" area, deserve at least one day. Reserve one more day to drive the Diamond Ring Road and visit all the small interesting places. Finally, don't miss our beautiful Husavik. Go whale watching, sea angling or hunting. Many activities are within easy reach from our cottages, including golfing, bird watching and free fishing (30 meters to the lake). A swimming pool and natural warm bath are nearby. You can also visit Husavik's museums and restaurants or take a refreshing walk around the lakes or up to the hills. Of course, if you prefer, you can simply relax in our cozy cottages and enjoy the beautiful view.......and plan the next trip.......to Iceland


What now?
....Take the challenge. Travel to the cool places. To Iceland. To Husavik. To the whale watching capital of the North. The true peaceful wilderness of North Iceland